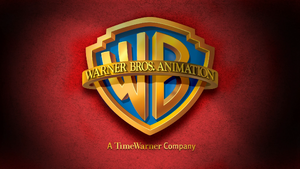 Beginning in 2007, Warner Bros. Animation and DC Comics have produced a series of animated movies distributed directly to the home market on DVD, Blu-ray, and digital download. Wonder Woman features in several titles, and starred in her own stand-alone animated movie in 2009.
Justice League: The New Frontier
Wonder Woman
see main article: Wonder Woman (2009)
Justice League: Crisis on Two Earths
Superman/Batman: Apocalypse
Justice League: Doom
Justice League: The Flashpoint Paradox
Justice League: War
Justice League: Throne of Atlantis
Justice League: Gods and Monsters
Justice League vs. Teen Titans
Justice League Dark
External links
Ad blocker interference detected!
Wikia is a free-to-use site that makes money from advertising. We have a modified experience for viewers using ad blockers

Wikia is not accessible if you've made further modifications. Remove the custom ad blocker rule(s) and the page will load as expected.