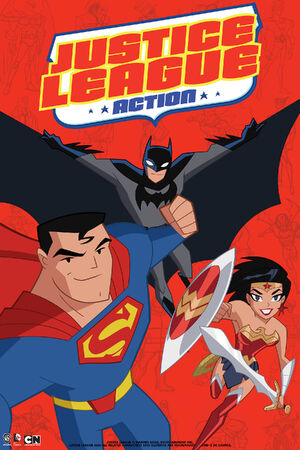 Justice League Action is an animated TV series that premiered in 2016 on the Cartoon Network. Wonder Woman features as a main character, voiced by Rachel Kimsey.
Episodes
synopsis needed — click to edit
Gallery
1x02 "Power Outage"
1x03 "Night of the Bat"
1x04 "Abate and Switch"
1x11 "Play Date"
1x12 "Repulse"
1x16 "Luthor in Paradise"
Ad blocker interference detected!
Wikia is a free-to-use site that makes money from advertising. We have a modified experience for viewers using ad blockers

Wikia is not accessible if you've made further modifications. Remove the custom ad blocker rule(s) and the page will load as expected.